Services We Provided as a Wedding Planner Service In Jaipur Rajasthan
At Skotch Events, we take immense pride in offering a comprehensive range of Wedding Planner Service In Jaipur Rajasthan that are meticulously tailored to meet the unique needs and desires of our clients. With a deep understanding of Rajasthan's cultural heritage and a commitment to excellence, our dedicated team is passionate about delivering unforgettable experiences. Join us as we unveil the exceptional services that have made Skotch Events the go-to event planning company in Rajasthan.
Engagement & Ring Ceremony
Bachelor party & Artist management
Destination weddings & Reception
Our

Wedding Planner Service In Jaipur

Rajasthan: Crafting Your Dream Wedding
Let Skotch Events be your partner in creating memories that will be treasured for a lifetime.
vendor & Catering
Skotch Events has built strong relationships with top-tier vendors and suppliers in Rajasthan. We will carefully select and manage a team of trusted professionals, including caterers, photographers, musicians, makeup artists, and more, ensuring that every aspect of your event is executed flawlessly. Our extensive vendor network guarantees the highest quality services and ensures that your event runs seamlessly from start to finish.
Venue selection
Rajasthan offers a plethora of enchanting venues, from opulent palaces and heritage hotels to scenic gardens and traditional havelis. Leveraging our extensive network and deep knowledge of the region, we will help you choose the perfect venue that aligns with your style, theme, and guest capacity. Whether you desire a regal palace wedding or a rustic outdoor affair, we have the expertise to curate an unforgettable experience in the most stunning settings.
Entertaintment & Performances
We understand the importance of captivating entertainment to elevate the atmosphere of your event. Whether it's traditional Rajasthani folk performances, renowned musicians, or Bollywood artists, our team will curate a captivating lineup of performances that will leave your guests enthralled and create an unforgettable experience.
Logistics and Coordination
Our dedicated team of coordinators will handle all the logistical aspects of your event, including transportation, accommodation, and guest management. With meticulous attention to detail and precise planning, we will ensure a smooth and hassle-free experience for you and your guests, allowing you to relax and fully immerse yourself in the celebration.
Wedding planing and Decor
Our Wedding Planner Service In Jaipur Rajasthan are designed to bring your dream wedding to life. From conceptualization to execution, our expert team will work closely with you to understand your vision, preferences, and cultural traditions. We will meticulously plan every aspect, including venue selection, decor, entertainment, catering, and more, ensuring a seamless and memorable celebration that reflects your unique love story.
Conclusion
Skotch Events is committed to delivering exceptional services that exceed your expectations and create magical moments in Rajasthan's enchanting landscape. With our expertise, attention to detail, and passion for creating unforgettable experiences. Trust us to curate an extraordinary event that reflects your vision, celebrates your love, or showcases your brand in the most captivating way. Let Skotch Events be your partner in creating memories that will be treasured for a lifetime.
Upcoming Events? Book Now
We'll Make Your Next Celebration Very Special!
 Realize Your Dream Wedding with Skotch Event as a

Wedding Planner Service In Jaipur Rajasthan
At Skotch Event, a Wedding Planner Service In Jaipur Rajasthan we believe that your wedding should be as unique as your love story. With our unwavering commitment to excellence and a passion for creating unforgettable moments, we are here to make your dream wedding in Jaipur, Rajasthan, a reality. Contact us today to start your journey toward a wedding that surpasses your wildest dreams. we are dedicated to making your wedding day a seamless and memorable experience. With years of experience in the industry and a passion for perfection, we offer a range of services to cater to your unique needs and desires.
Why choose Skotch Event As A

Wedding Planner Service In Jaipur

Rajasthan?
Planning a wedding can be overwhelming and time-consuming. Our goal is to alleviate the stress and allow you to fully enjoy the journey. We'll handle the logistics, troubleshoot any issues, and provide you with peace of mind so that you can focus on making beautiful memories. Over the years, we have built strong relationships with top-notch vendors in the industry. Skotch Event as a wedding Service Planner in Jaipur provides you with the best photographers, florists, caterers, musicians, and more, ensuring that you have access to a curated selection of professionals who will deliver exceptional quality and service. We pride ourselves on our meticulous attention to detail. From the selection of exquisite flowers to the arrangement of intricate table settings, we leave no stone unturned in creating a visually stunning and cohesive event that will leave you and your guests in awe.
Ready to begin planning your dream wedding in Jaipur, Rajasthan? Contact us today to schedule a consultation and let us turn your wedding dreams into cherished memories. Remember to customize this content to align with your agency's unique style, offerings, and branding. Building a compelling online presence through your website is a crucial step in attracting couples looking for the perfect wedding planner Service in Jaipur Rajasthan.
Conclusion:
At Skotch Events, our consultation Wedding Planner Service In Jaipur Rajasthan is designed to unlock the magic of your dream event. With our expertise, personalized guidance, and meticulous attention to detail, we are here to transform your vision into a remarkable reality. Trust us to be your partners in creating an event that surpasses your expectations and leaves an indelible impression on all who attend. Let our consultation services be the first step towards an extraordinary event that will be etched in your memory forever
"We cannot thank Skotch Events enough for making our wedding day truly extraordinary. From the moment we met their team, we knew we were in capable hands. They took the time to understand our vision and turned it into a reality beyond our wildest dreams. The venue selection was impeccable, the decor was breathtaking, and every detail was flawlessly executed. Skotch Events made our special day unforgettable, and we are forever grateful."
"Working with Skotch Events for our wedding reception was an absolute pleasure. From conceptualizing the theme to managing the logistics and coordinating with vendors, they flawlessly executed every aspect of the wedding. The attention to detail in the Decor and branding elements was exceptional, creating a cohesive and visually stunning atmosphere. We highly recommend Skotch Events to anyone seeking wedding planning services in Rajasthan."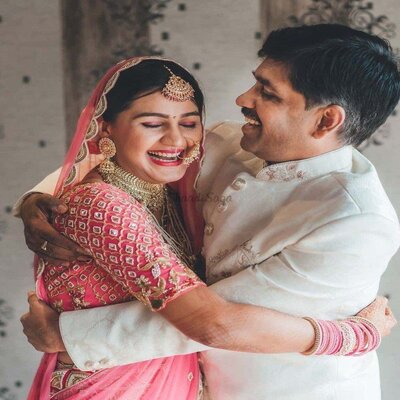 "I wanted nothing but the best for my daughter's wedding, and Skotch Event delivered beyond my expectations. Their team was incredibly dedicated and worked tirelessly to ensure that every moment of the wedding was perfect. They listened to our ideas, added their creative touch, and brought it all to life flawlessly. They made the entire wedding planning process stress-free. We are grateful for their professionalism, expertise, and the beautiful memories they helped create."