Wedding Planner
"Unforgettable Experience, Expert Planning,
and Seamless Execution"
We're a Top Wedding Planner In Jaipur Rajasthan
Looking for the Top Wedding Planner in Jaipur Rajasthan? Then look no more. Skotch Events is one of the top 10 wedding planners in Jaipur Rajasthan that allows you to plan your weddings with excitement and ease. We are a wedding planner in Rajasthan that provides end-to-end wedding management solutions from venues to decoration and organizing guest lists. Our team of expert planners will help you enjoy the event and let all the workload be on us. Our motto is to make your special day a time you can enjoy without worrying about preparations. We have the most reasonable Wedding planner cost for a Jaipur Rajasthan wedding.
Event we do as a Top Wedding Planner in Jaipur Rajasthan
Engagement & Ring ceremony
Bachelor party & Artist management
Destination weddings & Reception
How we Work as a Top Wedding Planner in Jaipur Rajasthan
Consultation
Discuss their vision, budget, and requirements. then plans the venue, and guest count, and coordinates with vendors.
Planning
The planner helps the couple create a cohesive design and decor plan. Then manage logistics, rehearsal and day-of coordination.
Execution
Setting up the ceremony and reception spaces, coordinating vendors, managing the timeline, and ensuring that everything runs smoothly.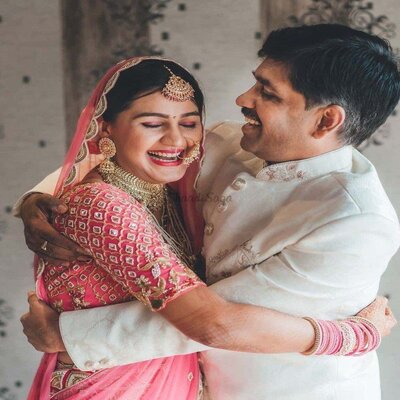 "I wanted nothing but the best for my daughter's wedding, and Skotch Event delivered beyond my expectations. Their team was incredibly dedicated and worked tirelessly to ensure that every moment of the wedding was perfect. They listened to our ideas, added their creative touch, and brought it all to life flawlessly. They made the entire wedding planning process stress-free. We are grateful for their professionalism, expertise, and the beautiful memories they helped create."
"Working with Skotch Events for our wedding reception was an absolute pleasure. From conceptualizing the theme to managing the logistics and coordinating with vendors, they flawlessly executed every aspect of the wedding. The attention to detail in the decor and branding elements was exceptional, creating a cohesive and visually stunning atmosphere. We highly recommend Skotch Events to anyone seeking wedding planning services in Rajasthan."
"We cannot thank Skotch Events enough for making our wedding day truly extraordinary. From the moment we met their team, we knew we were in capable hands. They took the time to understand our vision and turned it into a reality beyond our wildest dreams. The venue selection was impeccable, the decor was breathtaking, and every detail was flawlessly executed. Skotch Events made our special day unforgettable, and we are forever grateful."
Skotch Events is the Top Wedding Planner in Jaipur Rajasthan for unforgettable wedding events in Jaipur Rajasthan!
At Skotch Events, The Top Wedding Planner in Jaipur we understand the importance of special occasions and the significance they hold in people's lives. With our expertise and meticulous attention to detail, we aim to transform your dreams into reality, creating memorable experiences that will be cherished for a lifetime. A wedding is a once-in-a-lifetime celebration of love, unity, and the beginning of a new journey. Planning a marriage involves meticulous attention to detail, creativity, and time. This is where a professional marriage planner becomes invaluable. Among the Top wedding Planner in Jaipur, Rajasthan Skotch Event stands out as a name synonymous with excellence, innovation, and unforgettable experiences. We offer a wide array of services tailored to each couple's unique preferences and requirements. From conceptualizing and designing the function to executing it Flawlessly.
Why choose the Skotch Event?
Skotch Event takes care of everything, leaving the couple and their families stress-free to enjoy the celebrations to the fullest. While we specialize in marriage planning in Jaipur, Rajasthan we have successfully planned destination wedding planners in Jaipur across various locations based on clients' preferences. Destination wedding planners in Jaipur, Rajasthan have gained immense popularity over the years. With its majestic palaces, vibrant culture, and picturesque venues, Jaipur Rajasthan has become a dream destination for marriage.
We ensure that every aspect of the wedding, from venue selection to guest accommodation, is handled with utmost care. Our approach to marriage planning is rooted in creativity, attention to detail, and a deep understanding of our client's vision. The testimonials from delighted couples stand as a testament to their dedication to creating cherished memories that last a lifetime. The allure of Top Wedding Planner In Jaipur Rajasthan as a marriage destination lies in its regal charm and the seamless blend of tradition and modernity.
The city offers an array of palatial venues that serve as the perfect backdrop for a royal theme and many other exciting themes. We leverage our extensive network and expertise to secure the most sought-after venues. We the Destination wedding planners in Jaipur take pride in embracing sustainability and eco-friendly practices in our planning process. They actively promote the use of eco-conscious materials and work with vendors who share the same commitment to reduce the ecological impact of marriage. Behind the success as a team of creative and passionate individuals who bring their expertise and experience to every project.
Their understanding of the latest trends and styles ensures that each marriage they plan is unique and captivating. We understand that every couple is unique, which is why we offer customized packages tailored to your specific needs and preferences.
Whether you're looking for a traditional Indian Destination wedding planner in Jaipur or a modern, Western-style celebration, we have the expertise and experience to make it happen.
In addition to our marriage planning and decor services, we also offer pre-wedding events such as engagement parties, mehendi ceremonies, and ladies' sangeet nights. We believe that these events are an essential part of the function experience and are committed to creating unforgettable memories for you and your loved ones book the Top Wedding Planner In Jaipur Rajasthan, India. We guarantee a good atmosphere for your evenings. We have DJs, entertainers, musicians, singers, orchestras, "live" or gospel music groups, lyrical artists, magicians, jugglers or fire shows, and many more.
Skotch Event is more than just a planning service; it is a curator of extraordinary experiences. With their blend of creativity, expertise, and sustainability, they craft marriages that weave unforgettable tales of love. If you are dreaming of a marriage that surpasses your Destination wedding planners in Jaipur imagination, entrust Skotch Event to make your dream marriage a beautiful reality.
At Skotch Events the Top Wedding Planner In Jaipur Rajasthan, India, our consultation services are designed to unlock the magic of your dream event. With our expertise, personalized guidance, and meticulous attention to detail, we are here to transform your vision into a remarkable reality. Trust us to be your partners in creating an event that surpasses your expectations and leaves an indelible impression on all who attend. Let our consultation services be the first step towards an extraordinary event that will be etched in your memory forever.
We'll Make Your Next Celebration Very Special!
At Skotch Events, we take immense pride in offering a comprehensive range of the Top Wedding Planner in Jaipur Rajasthan that are meticulously tailored to meet the unique needs and desires of our clients. With a deep understanding of Rajasthan's cultural heritage and a commitment to excellence, our dedicated team is passionate about delivering unforgettable experiences. Join us as we unveil the exceptional services that have made Skotch Events the go-to event planning company in Rajasthan.
Skotch Events is committed to delivering exceptional services that exceed your expectations and create magical moments in Rajasthan's enchanting landscape. With our expertise, attention to detail, and passion for creating unforgettable experiences. Trust us to curate an extraordinary event that reflects your vision, celebrates your love, or showcases your brand in the most captivating way. Let Skotch Events be your partner in creating memories that will be treasured for a lifetime.